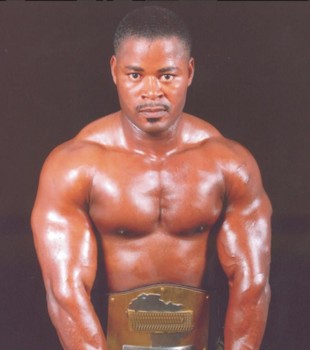 ULTIMATE COMMANDER
Height: 6'1"
Weight: 280 pounds
From: Nigeria
Finishing Move: Ultimate Slam
[UPW COMMONWEALTH CHAMPION]

The Ultimate Commander is Africa's most celebrated wrestler. He has been all-african champion and heavyweight champion of numerous federations across the continent.

When UPW presented Revolution of The Commonwealth, Ultimate Commander took it upon himself to make great efforts in his training to prepare to travel to Underground Pro Wrestling to compete. With the backing of his country's most highly respected dignitaries and executive states people and the support of a strong Nigerian nation celebrating it's 49th year of independence, Ultimate Commander was primed for battle, and he did not fail.