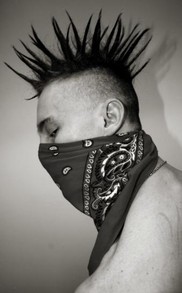 KID KRAZY
Height: 5'11"
Weight: 183 pounds
From: Edge of Reality
Finishing Move: Meltdown Back Suplex

Kid Krazy is a proficient technical wrestler on the edge. As well as being a submission specialist, the martial artist is well known for his fearless, high-risk manoeuvres.

Always looking to push his limits (and his luck), Krazy's tenacity has seen him go face to face with British Wrestling's biggest and most feared legends like Skull Murphy & Klondyke Kate and even into extreme deathmatches with Iceman and still survive.