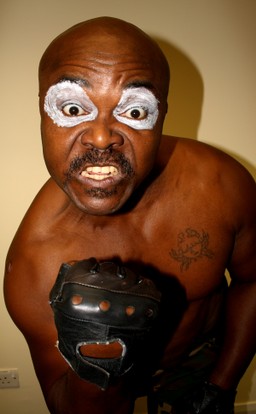 BANNILUX BULLDOG
Height: 6'0"
Weight: 271 pounds
From: Nigeria
Finishing Move: Sit-Down Powerbomb
[UPW WORLD CHAMPION]

Bannilux Bulldog has wrestled everybody. From Britain, Europe, Africa and beyond. He reigned as African Heavyweight Champion and Intercontinental Wrestling Champion before setting his sights firmly on the UPW World Title.

At UPW Coup d'état the Bulldog defeated TNA Champion Magnus of the British Elite to take the UPW title and continues to go from strength to strength, successfully defending the world title against any who dare come looking to take it. His challenges become tougher with every new opponent but the bulldog's bark isn't nearly as scary as his bite. Welcome to UPW... Beware of the bulldog!