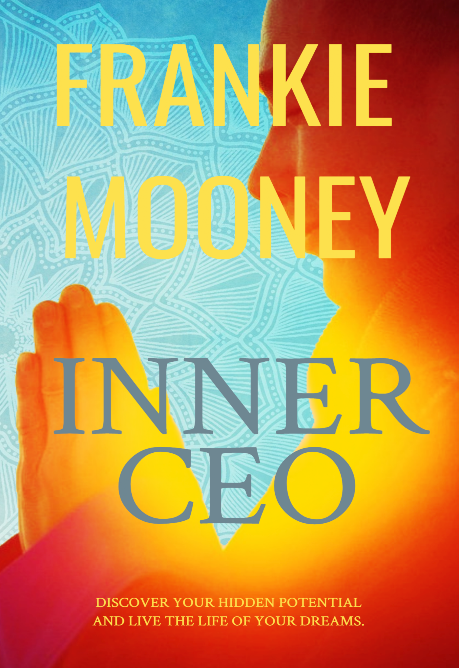 Inner CEO: How to Discover Your Untapped Potential and Live the Life of Your Dreams

The Global Pandemic changed everything. Societal and economic lock-down ensued. People's mental health suffered as jobs were lost and careers were annihilated over-night. As well as losing loved ones, people lost their identities and place in society. The effects of COVID-19 have shaken people to the very core of their being leaving many helpless, hopeless and wondering not only 'what now?' but 'what next?'
Then there were the new technologies, evolving customer demands, and societal shifts that rapidly changed the business landscape paving the way for location-independent companies, niche markets, disruptive industries, as well as closely-knit global teams. However, to reap the benefits that these changes have to offer, you must keep yourself up-to-date on the emerging trends. Many people have lost their sense of place in the world. Is it possible to re-build?
As we enter the new mode, external forces aren't the only things to overcome and this is a book for the times.
Frankie Mooney wants to help you navigate these uncertain times and cultivate your Inner CEO - A deep-seated knowing, ability and trust in yourself to live a life of extraordinary success, full of contentment, passion and joy and a sense of clarity that allows your insight and intuition to guide you to take action and make your most wondrous dreams a reality.
Frankie Mooney is an entrepreneur, best-selling author, double-board certified, award-winning hypnotherapist, licensed Master NLP Practitioner and International Trainer who has spent the past 25 years studying and developing ways to make people live happier.
https://www.frankiemooney.com
Press: media@5051worldwide.com
INNER CEO: HOW TO DISCOVER YOUR UNTAPPED POTENTIAL AND LIVE THE LIFE OF YOUR DREAMS -
Frankie Mooney
This book is 400+ pages and includes a comprehensive subconscious reprogramming system.
"
I loved the book. I appreciated the parts about
confidence and competence, and about discipline being something you do and how to move forward and act on ideas.
I appreciated the comprehensive presentation of how to be a better operator of your mind and self.
" -
Leah Rush